Farewell to Haines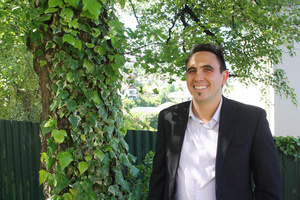 Sadly, the Ngāi Tahu Māori Law Centre has said farewell to Haines after 11 years of sterling service. Haines has a new position with the Ministry of Primary Industries, where he will be working with Māori land owners to help utilise their land. This is somewhat a natural progression from the mahi he did with the Law Centre.
During his time at the Law Centre, Haines assisted many whānau with succession, forming trusts and partitions to help whānau build and live on their land. His whakapapa knowledge is immense and on several occasions whānau were astounded that he had connected them to half of Ngāi Tahu within a short time of meeting them.
Haines' resignation will leave a huge gap in the operations of the Law Centre. Fortunately, we have a willing and able team who are most capable of providing the high level of service our community has come to expect from the Law Centre.
We would like to take this opportunity to thank Haines for his tireless efforts over the years and wish him well with his future career path. We look forward to hearing updates from the other side!
Manaaki whenua, manaaki tangata, haere whakamua – care for the land, care for the people, go forward