Farewell to Kate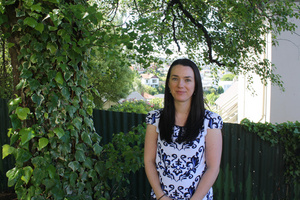 On Friday 22 October, we bid farewell our wonderful lawyer Kate. Kate has moved on to local firm Downie Stewart, where she is working primarily in the trusts space.
Kate achieved a lot in her five years at the Law Centre despite only being part-time. Kate assisted clients on a range of different issues including some of the most difficult applications you can file in the Māori Land Court. She was also highly engaged in various groups/organisations: she was a member of Te Hunga Rōia Māori o Aotearoa, committee member of the Otago Women Lawyers Society, a qualified mediator, and student at Te Wānanga o Aotearoa.
Kate was always looking for new ways to add to her kete (basket) and her enthusiasm will be sorely missed. We take this opportunity to thank Kate for her commitment to the Law Centre over the years and wish her all the very best in her new role. Thankfully, Kate is still local and only a phone call away.
Mā te kimi ka kite, mā te kite ka mōhio, mā te mōhio ka mārama – seek and discover, discover and know, know and become enlightened